Ride 'Round Rhody 2018
Sunday, July 29th @ The Farmer's Daughter
Registration is now open for RRR 2018
Volunteer information and registration
Donate to a Rider, Team, or to RRR.
Ride with Us. Ride for LIFE.
Ride 'Round Rhody is LIFEcycle's premier annual fundraising event. Since 2009, thousands of riders, volunteers, and donors have come together to raise over $550,000 in support of local cancer treatment and clinical research.
2018 marks our 10th annual RRRide, and you'll definitely want to be there for this one!
Check out all the fun we had at RRR 2017!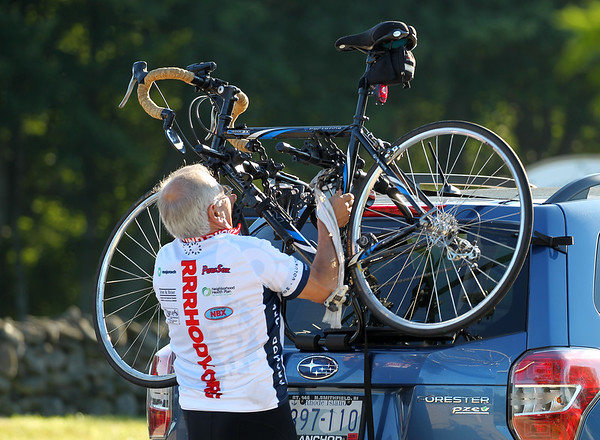 RRRider Reviews
"We ride because we know that raising funds for clinical trials is critical to advancing cancer treatment. An added bonus, the RRR event is a picturesque ride and a fun day!"
- JUDI & KEVIN DONNELLY RRRiders
"I RRRide for myself and all cancer patients, survivors and those we lost. Ride Round Rhody's whole experience, from training, to fundraising to the RRRide, as well as being a Director helping to focus the organization's efforts to be the most meaningful and impactful possible, serves as a reminder to me of the power of being positive, of not giving up, of not letting a daunting diagnosis define or consume you. LIFEcycle and RRR are helping to stack the deck in favor of the positive outcome and cure."
- KAREN ANTONS RRRider, Board Member
"My sister, brothers and I RRRide to honor the memory of our mother in a way that we believe would make her proud and happy - to bring us closer together as a family and to help bring a positive change for the future."
- SELENA ANTONIELLO RRRider